agr's Summer Reading
To further increase our unrivaled intellect, we here at agr maintain a strict training regimen to keep our thinking caps in tip-top shape. In addition to a wholesome diet and plenty of rest, we set aside time to explore "smart" things like books and art. Here are a couple of selections from our summer lineup.
-Rob Mathis takes pretty photos of pretty snowboarders. Slide documents Rob's past 10 years as a snowboard photographer, from his humble beginnings at Brighton to becoming Forum's staff photographer. Featuring shots of JP Walker, Jeremy Jones, Peter Line, Seth Huot, Eddie Wall, Joni Malmi, Darrell Mathes, and more. The 240-page hardcover book, designed by Jared Eberhardt, is available on Rob's website and soon to be in stores. (via Snowboard Mag)
-11 years in the making, Ed Templeton is getting ready to release his new book Deformer. In Deformer, artist Ed Templeton explores his upbringing in suburban Orange County, California, through photographs, stories and ephemera from his youth and teen years, giving readers–as he did viewers of the short Mike Mills film of the same name–an intensely close and personal look at his coming of age. He weaves disciplinary letters from his grandfather and religious notes from his mother in with telling images and brutal stories, creating an unresolved narrative that offers more questions than answers. Or perhaps the answers are these photographs, paintings, drawings and sketchbook pages, which plunge readers headlong into not just Templeton's chaotic existence but also his use of art to address its stresses and joys. (via Amazon).
-The NYC gallery DCKT is hosting Lia Halloran's photo exhibition "Dark Skate." The ten night photos were taken at various Los Angeles skate spots using long exposure. Using lights, Halloran shows the lines that skateboarders take on urban terrain. It's basically like if you photographed someone while they are wearing some L.A. Gears.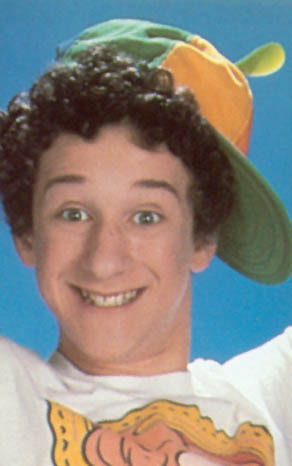 -At long last, the wait is over. Dustin Diamond, Saved By the Bell's "Screech" has announced the release of his new tell-all book, Behind the Bell. The book will describe the "sexual escapades among cast members, drug use, and hardcore partying," that went on behind the scenes of agr's favorite TV show. (via NY Mag)
We are already headed to the bookstore to stake out our spot in line.